#page_title#
Very Funny, Elizabeth!
by Valerie Tripp
Series:
The American Girls Collection - Felicity
#
73 pages, Historical Fiction
Reviewed by Ariel_of_Narnia
It may be funny, but it probably better serves as a discussion opener about teasing.
Plot
Elizabeth Cole likes to play tricks on her sister and her best friend Felicity Merriman enjoys it just as much. So when Annabelle "Bananabelle" is set to marry a wealthy English lord and places herself under the thumb of a bullying "proper" English lady, Elizabeth is ready to ramp up the fun.
Morality
Elizabeth and Felicity have set up rules about teasing Annabelle (eg: no lies, no insults, and only ever in fun). Even so, these tricks should not be repeated by readers. In addition to playing pranks, the girls have a toe-tapping system that allows them to communicate during lessons without showing obvious disrespect to the lady who teaches them. Elizabeth's parents scold her for her final trick and tell her to apologize (which she does).
Spiritual Content
None.
Violence
None.
Drug and Alcohol Content
None.
Sexual Content
None. Annabelle has an innocent schoolgirl-type of crush on Ben, the apprentice at the Merriman's store, and tries to get his attention (fortunately, he is oblivious to it). (A couple of Elizabeth and Felicity's jokes depend on this.)
Crude or Profane Language or Content
Annabelle and the "perfect" London lady call Elizabeth names such as "minx" or "uncivilized brat" when they are provoked.
Conclusion
The jokes Elizabeth plays are funny, but the book barely (if at all) addresses what the person on the receiving end feels. What's more, she justifies these pranks as a "poke and prod" to cause Annabelle to realize that she needn't be so snooty. In the end, they go in that direction, but her methods were not really necessary.
| | |
| --- | --- |
| Fun Score: | 3.5 |
| Values Score: | 2 |
| Written for Age: | 8-10 |
Did we miss something?
Let us know!

This review is brought to you by Ariel_of_Narnia.
Read more reviews by Ariel_of_Narnia
Log In
|
Register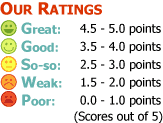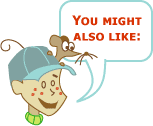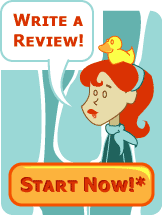 * All submissions will be reviewed for quality before posting.