#page_title#
The Tale of Three Trees
by Angela Elwell Hunt
25 pages, Picture Book
Reviewed by Jeanne
A compelling story, perfect as a read-aloud for younger children.
Plot
This small picture book tells the story of three trees standing on a hill and their dreams for the future. The first wants to carry the greatest treasure in the world; the other wishes to be a magnificent sailing vessel and carry a mighty king where he wishes to go; and the third wishes only to keep standing tall and pointing upward on her mountain, so that when men look on her, they will be driven to think of God. The few pages illustrate how each personified tree is granted its wish in ways that they could never imagine.
Morality
One might consider the wishes of the first two trees to be selfish, but each of the three trees is granted their desire in order of the loftiness of their dreams. The morality in this little tale is very good and sweet, and the lessons taught are excellent.
Spiritual Content
The tale takes place from Christ's birth to His death and the circumstances surrounding the trees are tied into those of Christ's earthly ministry. The anthropomorphized third tree wants only to please God and might be a type of "city on a hill."
Violence
Three woodcutters brutally cut down the trees and a carpenter saws and sands one of them. The events of Christ's crucifixion are also touched upon.
Drug and Alcohol Content
None.
Sexual Content
None.
Crude or Profane Language or Content
None.
Conclusion
"The Tale of Three Trees" is probably one of the sweetest children's stories around. The beautiful way in which each tree has something to do with Christ's life on Earth is incredibly moving. Hunt takes no liberties with the Gospel narratives, faithfully retelling them from the trees' perspectives. With no worrisome content save for a minimum of violence, this is a wonderful book for children and is bound to be a favorite for life.
| | |
| --- | --- |
| Fun Score: | 5 |
| Values Score: | 5 |
| Written for Age: | 5-7 |
Average rating: 5 stars
Did we miss something?
Let us know!

This review is brought to you by Jeanne.
Read more reviews by Jeanne
Log In
|
Register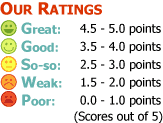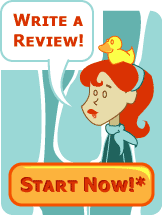 * All submissions will be reviewed for quality before posting.