#page_title#
Harriet Tubman: Freedombound
by Janet and Geoff Benge
Series:
Heroes of History
#
191 pages, Biography/History
Reviewed by the_narniac
Great read! Teaches how all things are possible with the Lord on our side!
Plot
Even as a child, the sharp bite of a whip taught Harriet Tubman what it meant to be a slave in America. The other slaves laughed at her when she resolved to escape north someday. Little did they know that this girl would one day lead hundreds of slaves to freedom on the Underground Railroad. Even huge rewards for her capture did not stop Harriet from risking her life again and again in the fight for liberty as the nation spiraled into the Civil War. Whether running from slave hunters, advising generals, or improving conditions in war hospitals, remarkable Harriet Tubman would not be satisfied until every person could experience true freedom.
Morality
The bad people are punished and people that do good are rewarded.
Spiritual Content
Harriet and her family love to sing songs about God and pray to Him. Harriet is always telling people that she isn't afraid to do anything because her Lord is watching over her and it's His decision if it's time for her to go on to Heaven.
Violence
A slave master beats Harriet and the book mentions a pool of blood beneath Harriet's feet. There isn't any gory material in this book; that was the extent of any descriptions. Once, when she was young, Harriet was helping her fellow slave escape. She was so determined to help her friend escape, that she took the blow from the rock that the angry slave master was throwing to the runaway slave, causing Harriet to black out.
Drug and Alcohol Content
None.
Sexual Content
None.
Crude or Profane Language or Content
None.
Conclusion
This book is a great read! When reading it, you quickly sympathize with Harriet and understand her life. This book also opens your eyes to what exactly took place during the years of slavery and the events of the Civil War.
| | |
| --- | --- |
| Fun Score: | 5 |
| Values Score: | 5 |
| Written for Age: | 11-12 |
Did we miss something?
Let us know!
This review is brought to you by the_narniac.
Read more reviews by the_narniac
Log In
|
Register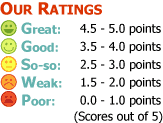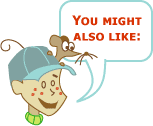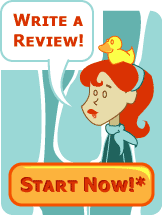 * All submissions will be reviewed for quality before posting.