#page_title#
Mandie and the Cherokee Legend [Book] Mandie and the Cherokee Legend
by Lois Gladys Leppard
Series:
Mandie
#2
138 pages, Mystery
Reviewed by leezard13
A clean mystery with suspense that will keep young readers guessing.
Plot
Mandie goes to visit her Cherokee kin people, and, while there, explores a cave with her friends Joe and Sallie and her cousin Tisani. They end up being separated in a cave and don't know how to get out. While trying to find an exit they strike gold.
Morality
As always Mandie runs into some kind of trouble, but Uncle Ned, her father's old Indian friend, helps her sort out her problems. Characters rely on God to help them. In many of the books in this series, the scrapes Mandie gets into are caused by her disobedience toward authority figures.
Spiritual Content
Mandie and her friends pray together when they are afraid of not getting out of the cave. Jesus Christ is not mentioned, but God the Father frequently is.
Violence
None, other than that mentioned in the Drug and Alcohol box.
Drug and Alcohol Content
Mandie and her friends are captured by a couple of bootleggers.
Sexual Content
None.
Crude or Profane Language or Content
None.
Conclusion
During this adventure Mandie makes new friends and learns some more lessons. The mystery is good and has no untoward content, making it suitable for its age group.
Editor's Note:
Leppard's series is very much against racism and exudes tolerance toward all, but in some of these books, Indians and black people are portrayed stereotypically. Readers should not always accept the portrayals of these ethnic groups as accurate.
| | |
| --- | --- |
| Fun Score: | 4 |
| Values Score: | 4 |
| Written for Age: | 8-10 |
Did we miss something?
Let us know!
This review is brought to you by leezard13.
Read more reviews by leezard13
Log In
|
Register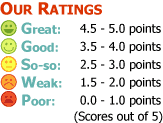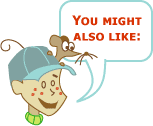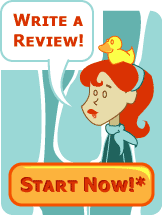 * All submissions will be reviewed for quality before posting.