#page_title#
The Private Life of the Cat Who .: Tales of Koko and Yum Yum (from the Journals of James Mackintosh Qwilleran)
by Lilian Jackson Braun
Series:
The Cat Who...
#
123 pages, Mystery
Reviewed by Jeanne
A cute look at two Siamese cats through their owner's eyes.
Plot
An addition to Braun's "Cat Who..." series, this collection of short stories takes a look at some of the idiosyncrasies of the Siamese cats Koko and Yum Yum through the eyes of their owner, reporter James Mackintosh Qwilleran ("Qwill").
Morality
The stories are really too short for morality to come up as an issue. Qwill often ends up investigating crimes, so murders and kidnappings are mentioned once or twice, but this book has little to do with those.
Spiritual Content
None.
Violence
There are two mentions of murder or attempted murder, and one kidnapping. One character breaks three toes.
Drug and Alcohol Content
"Drinks" are referenced.
Sexual Content
After Qwill inherits a fortune, a friend warns him that all the girls will be after him. Shortly thereafter, the friend's daughter, a designer, does just that; her model-like looks and the fact that Qwill doesn't like aggressive women come up. In a limerick, a cat is called sexy.
Crude or Profane Language or Content
Qwill mentions that he "cursed." Nothing else.
Conclusion
"The Private Life of the Cat Who..." is a cute book for cat owners and the characters of Koko and Yum Yum are sweet and funny. The overuse of exclamation marks was the greatest detractor from the book, but otherwise it was quite enjoyable. It is short enough to be read in an afternoon or less, which makes it nice for a dull or depressing day.
| | |
| --- | --- |
| Fun Score: | 3 |
| Values Score: | 4 |
| Written for Age: | 13+ |
Did we miss something?
Let us know!

This review is brought to you by Jeanne.
Read more reviews by Jeanne
Log In
|
Register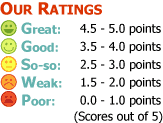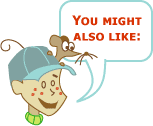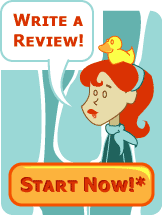 * All submissions will be reviewed for quality before posting.