#page_title#
Secret at Camp Nokomis
by Jacqueline Dembar Greene
Series:
American Girl Mysteries
#
180 pages, Mystery
Reviewed by Ariel_of_Narnia
Better as a normal story than a mystery, but just fine all the same.
Plot
Rebecca Rubin is excited about the activities she'll do and the many friends she will make at Camp Nokomis. However, with one girl keeping secrets and another continuously pulling "jokes", this week doesn't look like it will be quite as fun as she anticipated.
Morality
Rebecca strives to befriend the girls in her tent. Even though she is hurt and angered by the mean jokes played on her, she controls her human desire to retaliate. She regrets not standing up for the girl she cares for most and gives her apologies. The bully also confesses and apologizes at the end.
Spiritual Content
The girls read and act out part of a poem about a legendary Indian who was the son of the moon and west wind; he supposedly had magical powers. Stories of child-eating monsters are told to scare the girls. Rebecca is a Jew and another girl is a Catholic (evidenced by meat-eating habits).
Violence
Nothing beyond stories and fears of monsters snatching and eating girls.
Drug and Alcohol Content
None.
Sexual Content
Nothing beyond extremely mild flirtation between two camp counselors.
Crude or Profane Language or Content
One girl exclaims, "Saints preserve us!" a few times.
Conclusion
Certainly not your typical mystery as the only thing to gather clues about is the one girl's secret. Rebecca is a wonderful girl who demonstrates true friendliness and self-control.
| | |
| --- | --- |
| Fun Score: | 4.5 |
| Values Score: | 5 |
| Written for Age: | 8-10 |
Did we miss something?
Let us know!

This review is brought to you by Ariel_of_Narnia.
Read more reviews by Ariel_of_Narnia
Log In
|
Register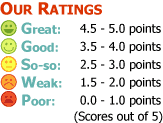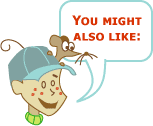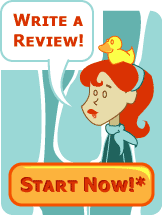 * All submissions will be reviewed for quality before posting.