#page_title#
Twice Given For The Glory Of God
by Tom Williams
95 pages, Biography/History
Reviewed by Kitti Kat
Read it and love it.
Plot
In his simple and honest writing, Cowboy Tom, as he is known in Christian circles, tells the story of his wife, Pam's fight to survive what doctors termed the worst case of bacterial meningitis they had ever seen. After three specialists told Mr. Williams his wife had less than 24 hours to live, Christians all over America fell on their knees before the Lord to petition for the life of this faithful Christian, loving wife and dedicated mother. The Lord intervened and spared her life but the prognosis was grim. Doctors reported she would never come out of the coma and would remain in a vegetative state for the rest of her life. However, her husband and children didn't think that was acceptable and prayed unceasingly for her to come back to them. When she did, they gave their lives over to her physical and occupational therapy starting with the most basic skills like potty training, feeding herself with a spoon and learning to brush her teeth.
Oh, and by the way, they did this while living in a motor home, homeschooling the younger children and preaching the Gospel across this United States of America. And all along the way, Mr. Williams used this trial as a means to win lost souls to the Lord.
Morality
The miracles of God and the love of Christ, as displayed in the Williams family, are written all over this book.
Spiritual Content
Tom Williams was a brilliant evangelist, and his faith is made apparent by this book.
Violence
None.
Drug and Alcohol Content
None.
Sexual Content
None.
Crude or Profane Language or Content
None.
Conclusion
Read it and love it and tell me how it inspires you to give more of yourself to others, to care for those sick parents, and to get busy about the Lord's work in spite of and because of the obstacles He might put in your path.
| | |
| --- | --- |
| Fun Score: | 5 |
| Values Score: | 5 |
| Written for Age: | 13+ |
Did we miss something?
Let us know!

This review is brought to you by Kitti Kat.
Read more reviews by Kitti Kat
Log In
|
Register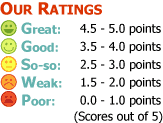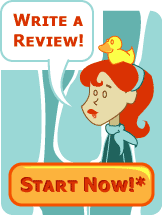 * All submissions will be reviewed for quality before posting.