#page_title#
The Secret Life of Ms. Finkelman
by Ben H. Winters
247 pages, Contemporary
Reviewed by bookRacoon
Story about a teacher with a rockstar past-life; weak morals.
Plot
Bethesda Fielding has just discovered the biggest secret Mary Todd Lincoln Middle School's ever had - that their quiet, shy music teacher was really the lead singer of a punk band years ago. Chaos and a friendship ensues.
Morality
This book's main characters do not have very many positive qualities about them: Bethesda and her friend Tenny cheat on the biggest history test of the year (and the book doesn't say anything about the consequences); a girl's parents encourage her not to give up her plans on blackmailing someone; Bethesda's prying ruins the privacy of Ms. Finkleman, and the teacher also lives a big lie that is only discovered towards the end of the book.
Spiritual Content
God is not mentioned or respected in this book.
Violence
None.
Drug and Alcohol Content
None.
Sexual Content
None.
Crude or Profane Language or Content
Lots of "om my god"s.
Conclusion
This could have been a much better story had the negative actions of the characters been punished. The idea of a quiet teacher having been a legendary rock star is quite fresh - parents encouraging their kid to blackmail and the constant misuse of God's name, on the other hand, are not.
| | |
| --- | --- |
| Fun Score: | 3.5 |
| Values Score: | 2 |
| Written for Age: | 11-12 |
Did we miss something?
Let us know!

This review is brought to you by bookRacoon.
Read more reviews by bookRacoon
Log In
|
Register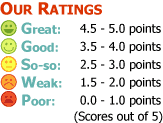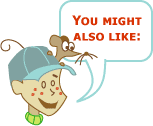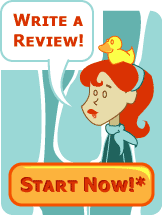 * All submissions will be reviewed for quality before posting.