#page_title#
The Man in the Moon
by William Joyce
Series:
The Guardians of Childhood
#1
56 pages, Picture Book
Reviewed by Ariel_of_Narnia
A nice origin story of a character who wishes to help dispel children's nightmares.
Plot
He used to be a child with parents and friends, living onboard the celestial ship, the Moon Clipper. But much of what this infant knew was destroyed in a battle against the King of Nightmares. As he grew, he learned of children on a planet called Earth. So came he to be the Man in the Moon and the founder of the Guardians of Childhood.
Morality
The Man in the Moon (MiM for short) had loving parents, helpful friends to raise him, and a devoted guardian by the name of Nightlight. These all sacrifice themselves to save MiM from the Nightmare King and his attack. Later, MiM wishes to aid the children of Earth and assembles other Guardians to help him achieve that goal.
Spiritual Content
When MiM's parents (presumably) die, they form a new constellation.
Violence
"The galaxies had never known such a battle" as the one between the Nightmare King and MiM's parents. One character aims a diamond dagger at the villain's heart and we know only of the flash that followed, the disappearance of that bold character, and the partial destruction of the Moon Clipper.
Drug and Alcohol Content
None.
Sexual Content
None.
Crude or Profane Language or Content
None.
Conclusion
Short, sweet, and beautifully illustrated, this is something of an "origin story" for the "man in the moon" and the choosing of mythological characters to form what the author calls the "Guardians of Childhood."
Note: Unlike the film ("Rise of the Guardians") based on the "Guardians of Childhood" books, MiM does not have semi-God-like characteristics in this brief tale.
| | |
| --- | --- |
| Fun Score: | 5 |
| Values Score: | 5 |
| Written for Age: | 5-7 |
Did we miss something?
Let us know!

This review is brought to you by Ariel_of_Narnia.
Read more reviews by Ariel_of_Narnia
Log In
|
Register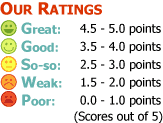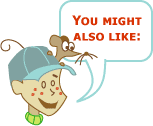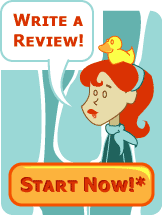 * All submissions will be reviewed for quality before posting.